Uptime is the only time that matters!
Frozen Food Processors
Ready-to-Eat Meals, Seafood, Meat, Fruits & Vegetables
Individual quick frozen (IQF), mechanical freezing, or a hybrid are all expensive to install, operate and maintain. The blanching, cooking, cooling and freezing technology in your plant is a high value and complex investment. Frozen food processors' business model has been specified with cost, energy, speed, volume, and final product quality in mind. Whatever the scope, you've applied substantial physical and capital assets as well as brain power to successfully process and freeze your product — all before discharging it to the IQF downstream packaging process. Learn more about how we help frozen food processors.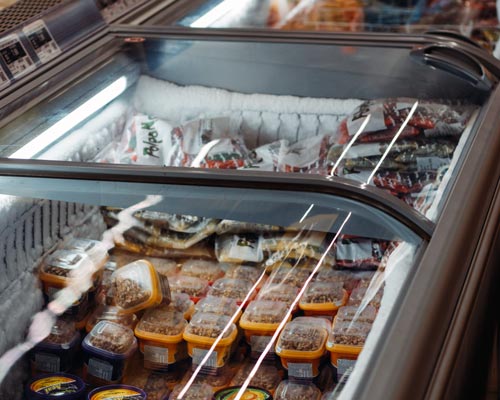 Integrated downstream packaging for Individually Quick Frozen (IQF) or other frozen product.
Once the primary package is discharged downstream – is there any chance that it gets bottlenecked in an improperly designed secondary packaging operation with too little speed and too much buffering and accumulation? Is there any chance at all that frozen product gets tied up in your tertiary palletizing operation just shy of the refrigerated warehouse?
Then there's the competitive expectations of your retail, food service and wholesaler customers are at stake.
From frozen turkeys to family-size skillet meals to high volume packaging of berries, shrimp, chicken or pasta in gusset, pillow, flat bottom and four corner bags.
This is where IPM comes in. We don't supply equipment and systems that blanche, cook, cool or freeze RTE meals, equipment, we buy world-class equipment, and we innovate world-class integrated systems to equip you to make, store, ship and profit from your freshly frozen food products.
, meat, fruits or vegetables you produce. But we do make world-class
Accurately handling, accumulating, buffering, conveying, packing, and palletizing frozen food packages, at speed and scale, requires a lot of automation and control know-how. It also requires an archival knowledge of the OEM equipment alternatives, their capabilities and credentials. The result is almost always a SURE-thing.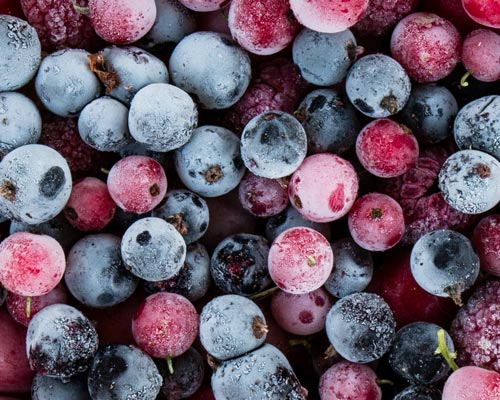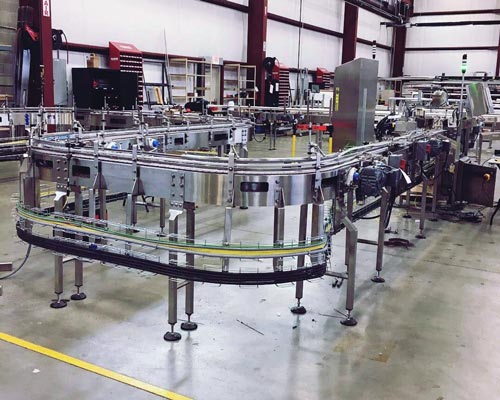 A SURE-thing integrated packaging solution.
IPM's SURE-thing IQF integrated packaging solution is a direct outcome of the "Uptime is the only time that matters!" value deliverable our freshly-frozen food customers demand. The packaging process at the end of line is sometimes overlooked. After all, if there's some upset downstream — you can always throw labor at it. But that's certain to destroy your OEE aspirations. Fortunately, there are options.
IPM's SURE-thing approach ensures a scope-specific turnkey secondary and tertiary packaging system layout that performs as agreed. It includes a firm cost. Including Project Management. Including Installation. Including Commissioning. And Training. If you want us to add some fluff for your change orders we can do that – but only at your direction.
The IPM SURE-thing approach is designed to get to Scope Freeze with confidence.
The IPM SURE-thing approach will cut a lot of the complexity costs out of your planning and budgeting process.
The IPM SURE-thing approach will show you where it makes sense to reduce, or, expand scope to meet your commercial aims.
Per our agreed scope freeze, the IPM engineering team will design a downstream IQF packaging solution built, sequenced, and installed to prevent loss. And to protect the food safety, shape, integrity, taste, texture, value and shelf presentation of your frozen product — as well as plant safety.