Uptime is the only time that matters!
Application Engineering is Imperative.
What to do when yesterday's packaging technology won't work?
The Application Engineering team at IPM has a long and successful history in the food and beverage packaging industry. The number of
is exploding in synch with consumer demand for more variety, a more visible sustainability profile. Package sizes, types and shapes are constantly evolving.
The IPM application engineering team forms a single, process-knowledgeable and crucial "control" link between IPM, our customers, and any number of sub-contracted and third-party OEM's, automation and control suppliers. We work directly with you to meet your specific packaging systems requirements.
Customer-Facing. Integration-Centric.
We bring design engineering know-how to the task of course. But we bring much more than that. We also bring a deep and varied archive of applications engineering experience. We bring commercial relationships cultivated over the years with specialist OEM's and automation experts. We bring an articulate understanding of the
process, the fundamentals of food safety. All these competencies come together in a packaging line integration deliverable. An innovative idea that cannot be successfully integrated for optimal uptime is not really an innovation at all.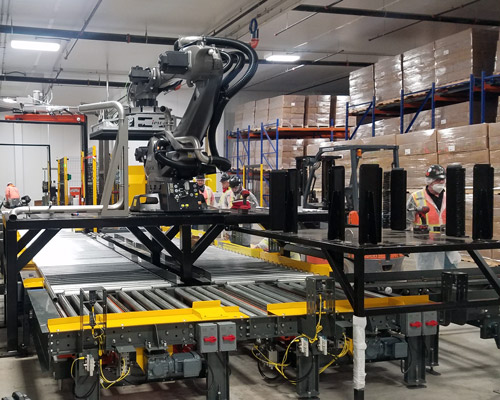 An Experienced Applications Engineering Team
Our experienced Food and Beverage packaging Applications Engineering Team will engage with your team at formative stages of your project. This early and intentional engagement provides the most proficient and vendor neutral packaging solution that meets the project's objective along with top-notch packaging system integration.
With all of our experience in hand, together with excellent communication skills we have the capabilities and credentials to adapt existing technology, or, design and develop a completely new solution for your new product or new market. IPM Applications Engineers support our customers through these processes – including pre and post-sale monitoring to achieve targeted uptime goals and runnability expectations.