Uptime is the only time that matters!
Project Management Is a Prerequisite
Disciplined. Repeatable. Milestone-Driven. Accountability.
Uptime is a first principle in any food processing operation. IPM Project Management is a cultural first principle in our uptime deliverable. Disciplined project management is fundamental to the quality and accuracy of the project planning, design, manufacturing, and installation phases. Accountable project management is central to the value, depth and quality of the customer relationship we build into project planning, budgeting, scheduling and scope freeze phases.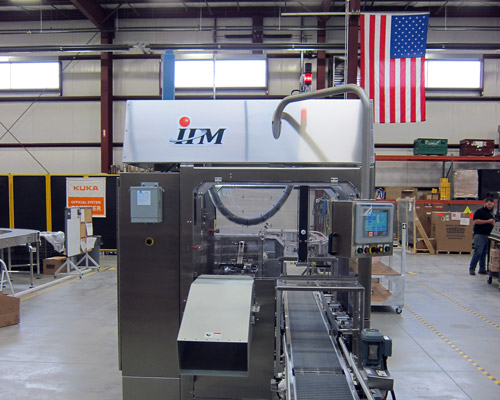 Project Management Delivery Process
At IPM, the Project Management deliverable, and, the Project Management delivery process is a disciplined and repeatable milestone-driven process typically incorporating these phases:
Project Initiation
Project Planning & Scope Freeze
Project Design & Execution
Project Monitoring & Control
Project Completion
More About the IPM Process
Our project managers are trained and equipped to facilitate, document and establish project scope freeze at the close of the Planning Phase. Regardless of scale or complexity – at each project phase from initiation to planning to monitoring and control to completion our team works with your team to plan and execute the right project solution.
The design and start-up of a complex high-performance food or beverage packaging system, a packaging system machine center subset, or a conveyor system on any scale depends on intentionally integrating your Project Management process with IPM's Project Management principles and process.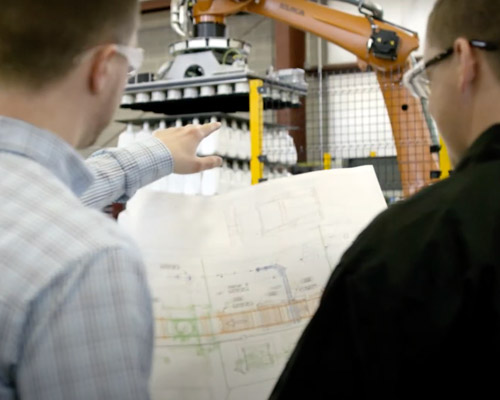 More About IPM Project Management Benefits
From designing the system after scope freeze to specifying the packaging technology, to manufacturing and assembly, to system automation and control to utilities and managing the subcontractors you'll come to value the personal attention and continuous feedback that IPM provides throughout the duration of the project. You can expect: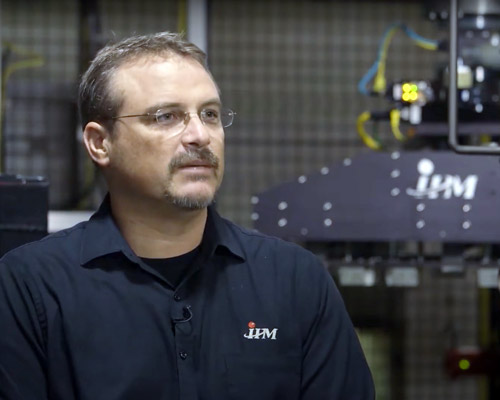 Your Project Manager will advocate for your project before, during and after installation.

Staying focused on project success daily to optimize uptime.

Finishing the project per agreed time and budget regardless of scale or scope to minimize disruption to other lines and workflow throughout your plant.

Bring to bear the collective experience and know-how of the entire IPM knowledge base.

Determine the optimal design and layout
Specifying best products, technology and controls integration for optimal line performance
Ensure seamless integration into current line, balance of plant, and utilities infrastructure

Investment confidence of Technology and controls performance evaluation per FAT and QA targets.

Dedicated point-of-contact within IPM having a
understanding of project and plant needs and expectations
Ongoing technical support from IPM thought leaders and specialists