Uptime is the only time that matters!
Your Business is to Profitably Meet Consumer Beverage Demand.
Consumer demand is high for beverage processors. Convenience, impact on taste and aesthetics, freshness, ease of use, competitive price, etc. Depending on your product mix – that means beverages supplied in cans, bottles or cartons using plastic, glass, aluminum, hybrid laminates or container board materials. And supplied in formats ranging from conventional or tethered screw tops, gable top cartons, aluminum bottles or cans, hybrid laminate pouches — with or without straws, etc.
Even if these consumer demands were consistent and predictable the impact on your business would be substantial. Now add the demand for sustainability!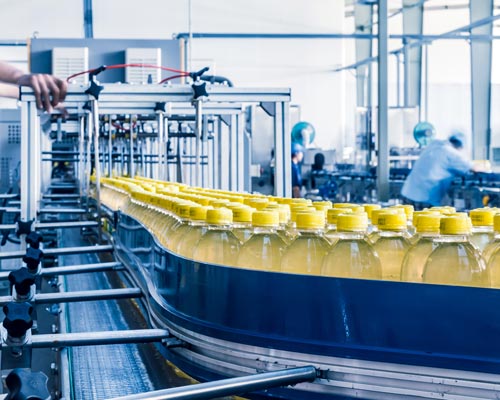 Sustainable Packaging Impacts Packaging System Runnability
Our business is to help you meet the demands of your best customers – including the growing demand for
. Plastic bottles, some container board, and some aluminum cans (depending on shape) are now thinner and easier to crush.
You've spent R&D money and branding money on the ideal packaging portfolio. And we know how important it is to maintain the look and the performance of your brands. We also know how critical changeover speed and flexibility are in meeting the asset utilization expectations of your plant.
Why Take Chances in the Last Mile of Your Process?
Secondary and tertiary packaging is the "last mile" in your plant. We'll make sure it's a safe and profitable mile. Mishandling a beverage container at any point in the packaging process downstream from the filler may cause a reject or two.
But it's just as likely to cause runnability and accumulation issues in the packaging system, filler interruptions, and process interruptions further upstream, and potential food safety issues. Those events together or separately generate unpredictable asset utilization rates. That's unacceptable. We provide experienced inspection systems for beverage processors.
After You Make Your Product, Protect It!
Integrated Packaging Machinery will oversee all facets of an upgrade, retrofit or complete packaging line: from SURE-thing Scope Freeze design, automation and control, to specifying third-party equipment, ordering, scheduling, manufacturing, installation, commissioning and training.