Uptime is the only time that matters!
Input-to-Output Integrated Packaging Solutions
We engineer optimal downstream packaging solutions in highly regulated food and beverage plants.
IPM designs, controls, and automates the most seamless and integrated downstream packaging solutions. These are solutions engineered around your scope freeze and installed to meet the targeted speed, accumulation, changeover agility, and functionality, throughput that your OEE runnability your business model dictates.
This kind of deliverable is summed up in the IPM SURE™ thing (Strategic Uptime. Runnability Engineered) commitment. We are your source for integrated food packaging solutions.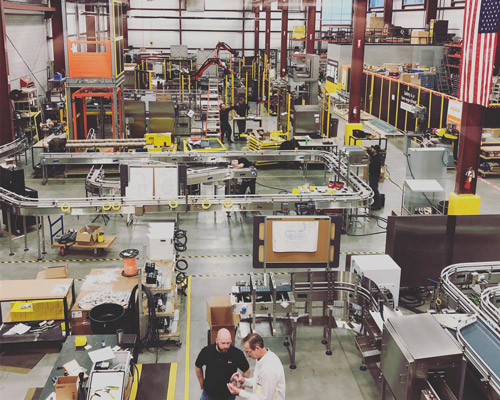 Integrated packaging systems engineered for seamless runnability and maximum uptime.
As an experienced food packaging integrator, our scope begins when we're presented with the primary package leaving your filler. We assume total responsibility to deliver your stated targeted uptime throughout the secondary packaging, tertiary packaging and palletizing functions. No questions asked.
If you're not sure what it takes to fully optimize for uptime – we can help with that too. Our Uptime Audit teams are uniquely equipped to document and diagnose the current state in your plant, establish the scope freeze you want, and recommend a best-fit future state. Then engineer an integrated packaging solution to your scope.
We do this by integrating the specialized equipment we design and manufacture or by aligning the best-fit OEM machine centers. The solutions we engineer will be synch with your plant and process and are calculated to deliver and maintain the targeted production uptime and runnability.
Your production goals set our scope
Between receiving the primary package input and delivering the tertiary packaging output, your production and packaging system goals will dictate our next steps. The need for all, or some, new capital equipment.
Or an approach that involves integrating existing capital into a high-performance renovation. It's your plant and your scope. We will engineer a project or system solution to meet your uptime strategy.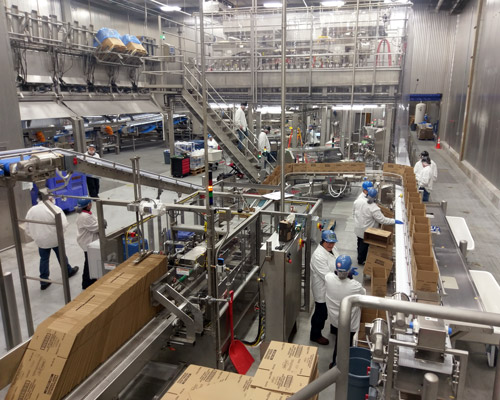 The Benefits of the IPM SURE™ thing Design-Build Approach
When presented with the primary package, in any size, format, temperature or speed — IPM provides a comprehensive and integrated
solution throughout the entire end-of-line packaging sequence. We assume responsibility for meeting agreed scope freeze including system layout, automation and control design, schedule, all OEM equipment purchases, system F.A.T. installation, parts and spares recommendations, and training. We know…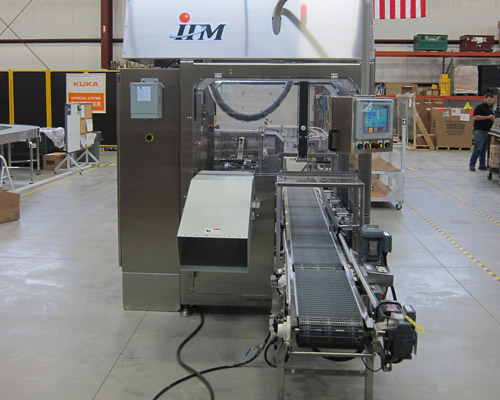 You have ways of doing things that work for you

One size does not fit all and that's why were predisposed toward, and well-connected with many OEM suppliers in addition to our own equipment, systems and solutions

You may have a preferred vendor

You may have a packaging approach and associated priorities that you don't want to abandon

You may have existing equipment that you don't want to replace

You may have a distributor, a customer, or a co-packing arrangement that requires a particular machine, system, sequence or approach

We can augment your in-house experience with the experience of employee-owners accumulated from countless installations throughout the highly regulated food and beverage spectrum
We know that optimal uptime is the only time that matters to you
We support everything we design, build, install, automate and commission. But our collected experience extends beyond system layout, machine design, project management and installation.
Our deliverable often includes Fully Documented Uptime Audits, Machine Upgrades, Comprehensive Operator Training and onsite or remote Practical Advice and Actionable Insights. We know that optimal uptime is the only time that matters to you, your production goals and your customers.